Dec 23, 2022
Starpharma receives $7.1M R&D tax incentive refund (ASX announcement)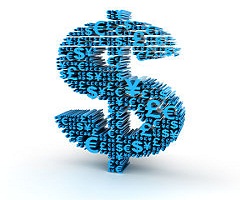 Starpharma Holdings Limited (ASX: SPL, OTCQX: SPHRY) today announces it has received a $7.1M research and development (R&D) tax incentive refund under the Australian Federal Government's R&D Tax Incentive scheme.
The tax refund relates to Starpharma's Australian and international R&D expenses from the 2022 financial year for eligible R&D activities across Starpharma's portfolio.
Dr Jackie Fairley, CEO of Starpharma, commented: "The Australian Government's R&D Tax Incentive plays a key role in helping local companies continue to innovate and grow. Starpharma has developed three clinical stage DEP® assets with high commercial and therapeutic potential as well as a portfolio of marketed products including VIRALEZE™, a novel broad-spectrum antiviral nasal spray."
The Australian Federal Government's R&D Tax Incentive scheme offers a tax offset for entities which conduct eligible R&D activities to drive innovation and investment in Australia's economy. Investing in scientific and medical R&D supports high value, knowledge-based jobs and contributes substantially to the Australian economy and also supports companies in solving important health challenges.
View/Download ASX Announcement: Starpharma receives $7.1M R&D tax incentive refund
This contains certain forward-looking statements.
---