Apr 29, 2022
Quarterly Cashflow and Activities Report (ASX Announcement)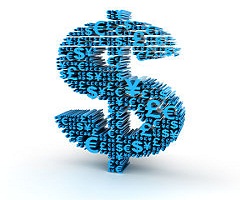 Melbourne, Australia; 29 April 2022 Starpharma (ASX: SPL, OTCQX: SPHRY) today released its Appendix 4C – Quarterly Cashflow Report for the period ended 31 March 2022.
Starpharma's cash balance as at 31 March 2022 was $54.8 million, an increase of $3.6 million from 31 December 2021. Receipts for the quarter of $9.6 million, comprised of receipts from customers of $1.8 million, including sales of VIRALEZE™, and the $7.7 million R&D tax incentive refund. Net operating cash inflows were positive $3.0 million for the quarter. Operating cash outgoings comprised of clinical trial costs for Starpharma's clinical and preclinical DEP® programs, and inventory and product costs for the ongoing rollout of VIRALEZE™.
Key recent activities and events:
VIRALEZE™ will relaunch in the UK following successful resolution of issues raised by the MHRA. Relaunch preparations with LloydsPharmacy are well advanced, including product manufacture and marketing materials, with VIRALEZE™ expected to be available to UK consumers this quarter.
Starpharma announced new data for SPL7013, in VIRALEZE™ nasal spray, which achieved the maximal possible reduction of >99.5% of virus infectivity against the highly contagious Omicron variant of SARS-CoV-2.
SPL7013, in VIRALEZE™ nasal spray, also significantly outperformed other antiviral agents used in marketed nasal sprays, including iota-carrageenan. SPL7013 was ~30 times more potent than iota-carrageenan against the Omicron variant, which is currently marketed in multiple nasal sprays, and 70 times more potent than heparin, which is being contemplated as a nasal spray.
Dr Jeff Davies joins the Starpharma Board as an independent non-executive director. Dr Davis is a former CSL executive, with over 35 years of biopharmaceutical experience, holding senior executive roles at CSL, including Executive Vice President & General Manager at CSL for the Asia-Pacific Region, and Global Head of Plasma Product Research and Development at CSL-Behring, Switzerland.
Starpharma signed an exclusive sales and distribution agreement for VIRALEZE™ in Saudi Arabia and eight other countries in the Middle East, including the GCC (Gulf Cooperation Council) countries, with Etqan & Nazahah. VIRALEZE™ launch preparations for Saudi Arabia, including product manufacture, are underway and registration activities in other countries in the Middle East are also now in progress.
VIRALEZE™ regulatory activities continue in a number of other markets.
In Australia, the review by the TGA for the nasal spray application is ongoing. The TGA has now confirmed that it is appropriate that the nasal spray product be reviewed in accordance with its classification as a medical device. This determination follows thorough review by the TGA of the extensive mechanistic data on the product and aligns the regulatory classification with the product's classification in more than 30 other countries.
The global phase 1/2 trial for AstraZeneca's DEP® oncology agent, AZD0466, continues to recruit patients with advanced haematological malignancies at sites in the USA, South Korea, and Australia.
In February, AstraZeneca advised of an expansion of their AZD0466 clinical program to include a new indication, non-Hodgkin's lymphoma, which is one of the top 10 most commonly occurring cancers worldwide. This trial has now opened, with recruitment planned at sites in the USA, South Korea, Italy, and Spain.
In addition, AstraZeneca recently informed Starpharma that plans are underway to expand the AZD0466 clinical program to include further cancer types. Starpharma welcomes these positive developments for AZD0466 and its expanded market potential.
Starpharma continues to progress several partnered DEP® programs, including a DEP® ADCs program with Merck & Co Inc., a DEP® anti-infective program with Chase Sun and other DEP® programs, including the recently announced program with a major US biopharmaceutical company.
The phase 2 clinical trial of DEP® cabazitaxel has recruited 61 patients to date, with encouraging efficacy signals observed in prostate, ovarian, and gastro-oesophageal cancer. Starpharma previously announced positive interim findings for the prostate cancer cohort of this trial, showing that 100% of patients assessed for efficacy following treatment with DEP® cabazitaxel experienced one or more encouraging efficacy signals. As previously announced, recruitment of a number of additional patients with ovarian and gastro-oesophageal cancer also continues following promising efficacy signals in both these tumour types.
The phase 2 clinical trial of DEP® irinotecan has recruited 76 patients to date, with encouraging efficacy signals observed in multiple tumour types, including colorectal, breast, ovarian, pancreatic, lung, and oesophageal cancer. These responses include impressive and prolonged tumour shrinkage, in some cases as long as 72 weeks, and reductions in tumour markers.
Starpharma is in advanced stages of preparation for commencement of the phase 1/2 combination arm of DEP® irinotecan used in combination with 5-FU + Leucovorin ('FOLFIRI'). FOLFIRI is a commonly used combination treatment regimen in colorectal cancer. This combination arm will run in parallel with ongoing phase 2 monotherapy investigations and enrolment of patients in the DEP® irinotecan combination arm is expected to commence shortly.
The DEP® docetaxel clinical program has recruited 71 patients to date across the monotherapy and combination arms. Encouraging efficacy signals such as prolonged stable disease and significant tumour shrinkage have been observed in heavily pre-treated patients with lung, pancreatic, oesophageal, cholangiocarcinoma and gastric cancers.
Starpharma continues to progress multiple preclinical DEP® programs, including DEP® gemcitabine, which is undergoing scale-up, clinical product manufacture and other trial preparations ahead of commencement of DEP® gemcitabine's phase 1/2 clinical trial.
Starpharma continues to deepen its pipeline of DEP® candidates and progress these towards the clinic, including in the areas of DEP® radiotheranostics and DEP® antibody drug conjugates (ADCs).
Further partnered DEP® collaborations involving both passive and targeted DEP® are at an advanced stage of negotiation with leading pharmaceutical companies, including in the areas of radiopharmaceuticals and chemotherapies.
A new peer-reviewed publication of VivaGel® BV was published in Archives of Gynecology & Obstetrics. The review is titled 'Astodrimer sodium and bacterial vaginosis: a mini review' and highlights the unmet need for new treatment and prevention options in BV, and the role that Starpharma's VivaGel® BV gel can play in addressing that important, unmet need. This publication will feed into marketing activities and clinical treatment guidelines for BV. VivaGel® BV is currently registered in more than 45 countries.
On the basis of the success of the VivaGel® condom in Japan, Okamoto launched an additional VivaGel® condom range in Japan, under the brand name Pure Marguerite, targeting youth and female segments of the market. The range is being distributed through major national retail chains in Japan, including the largest pharmacy chain, Matsumoto Kiyoshi, and the largest supermarket chain, Ion.
Commenting on the quarter, Dr Jackie Fairley, Starpharma CEO, said: "Starpharma is working closely with LloydsPharmacy and both companies are looking forward to bringing VIRALEZE™ back to the UK market this quarter. Product manufacture and marketing preparations are underway in readiness for launch in the UK as well as in Saudi Arabia. In parallel, Starpharma continues regulatory activities and commercial discussions with potential distributors in multiple other markets.
"Starpharma was pleased to successfully resolve issues with the MHRA during the quarter and to make positive progress with its medical device application with the TGA.
"Starpharma's internal phase 2 DEP® programs continued to progress well this quarter, with encouraging efficacy signals observed across all programs and preparations now well advanced for the commencement of the DEP® irinotecan combination arm. In addition, DEP® gemcitabine is expected to commence its first in human study soon, with preclinical work being finalised. Our partnered DEP® programs, including AZD0466 clinical programs with AstraZeneca, and other programs with Merck & Co., Inc., Chase Sun, and others, have also made good progress this quarter. It is particularly exciting to see AstraZeneca further expand the indications for their AZD0466 clinical program."
The closing cash balance as at 31 March 2022 was $54.8 million, an increase of $3.6 million from the previous quarter. Receipts from customers and grants in the quarter totalled $9.6 million, with receipts from customers of $1.8 million, including VIRALEZE™ revenue for Asian and European markets, and $7.7 million for the R&D tax incentive refund received in January.
With the higher receipts, net operating cashflow was positive ($3.0 million) for the quarter. Operating cash outgoings included the continued significant investment in R&D ($2.9 million), reflecting the company's ongoing three phase 2 DEP® clinical programs, and development of further DEP® candidates, such as DEP® gemcitabine, DEP® ADCs and DEP® radiotheranostics. Product manufacturing and operating expenses ($1.6 million) reflects inventory and product manufacture costs for the ongoing commercial rollout of VIRALEZE™. Staffing costs of $1.9 million, include non-executive and executive directors' fees of $240,000. Cash outflows from investing activities ($0.6 million) reflects the investment of scientific equipment, while cash inflows from financing activities ($1.4 million) reflects a further draw down from the Invest Victoria low-interest R&D cash flow loan.
Download full announcement here: Quarterly Cashflow and Activities Report (PDF 358KB)
This contains certain forward-looking statements.
---