Jan 20, 2022
Starpharma receives $7.7M R&D tax incentive refund (ASX Announcement)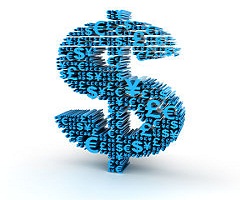 Melbourne, Australia: 20 January 2022: Starpharma (ASX: SPL, OTCQX: SPHRY) today announced it has received a $7.7M research and development (R&D) tax incentive refund related to the company's Australian and international R&D expenses from the 2021 financial year. The tax refund is for eligible R&D activities across Starpharma's portfolio, including the company's DEP® oncology products and VIRALEZE™ antiviral nasal spray.
Starpharma's receipt of the $7.7M is under the Australian Federal Government's R&D Tax Incentive scheme, which offers a refundable tax offset for companies like Starpharma who are conducting eligible R&D activities, to encourage investment in R&D. The government supports R&D because innovation is a key driver of economic growth and job creation.
Dr Jackie Fairley, Starpharma CEO commented: "The Australian Government's research and development incentive is an important program for the local pharmaceutical and biotechnology industries. Investment in innovation has proved essential for the improvement of health outcomes during the global pandemic.
"Our DEP® platform has the potential to create life-changing products for patients and the R&D tax incentive allows Starpharma to expand and advance its DEP® programs. Starpharma has developed three internal phase 2 DEP® oncology products and continues to progress new DEP® candidates towards the clinic, including in innovative areas like antibody drug conjugates and radiotheranostics."
In the 2021 financial year, Starpharma was also awarded $1 million in funding for the development of VIRALEZE™ provided by the Australian Government's Medical Future Fund (MRFF) Biomedical Translation Bridge (BTB) program. VIRALEZE™ is a broad-spectrum antiviral nasal spray that contains SPL7013, which has been shown to have potent antiviral and virucidal activity in multiple respiratory viruses, including inactivation of more than 99.9% of the Delta variant of SARS-CoV-2, in laboratory studies. VIRALEZE™ is now registered in more than 30 countries, including Europe, India, Vietnam, New Zealand, and Saudi Arabia. VIRALEZE™ is not approved for sale or supply in Australia.
Download full announcement here: Starpharma receives $7.7M R&D tax incentive refund (PDF 345KB)
This contains certain forward-looking statements.
---