Oct 29, 2021
Quarterly Cashflow and Activities Report (ASX Announcement)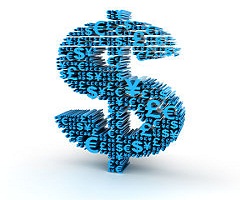 Starpharma (ASX: SPL, OTCQX: SPHRY) today released its Appendix 4C – Quarterly Cashflow Report for the period ended 30 September 2021.
Starpharma's cash balance as at 30 September 2021 was $53.4 million. Receipts for the quarter from customers and grants totaled $0.8 million, with receipts from customers including VIRALEZE™ and VivaGel® BV product sales as well as royalties for VivaGel® BV. The result includes significant investment in R&D, intellectual property and operating expenses as well as a number of one-off costs. Other cash outflows include VIRALEZE™ product manufacture to support international roll-out including in Italy and Vietnam, clinical trial costs for Starpharma's three phase 2 DEP® clinical programs, as well as further development of multiple preclinical DEP® candidates, such as DEP® gemcitabine, DEP® radiopharmaceuticals and DEP® ADCs. As in prior years, first quarter corporate and administration outflows are higher than other quarters due to one-off costs including annual ASX listing fees, annual insurance premiums and audit fees, totaling $1.2 million.
Key recent activities and events:
Following signing of the recent supply arrangement, VIRALEZE™ antiviral nasal spray is expected to be launched in Vietnam in November, with the first delivery into Vietnam expected in early November. Vietnam, which has a population of approximately 97 million, is experiencing a significant Delta outbreak with only ~23 per cent of its population fully vaccinated. Registration of VIRALEZE™ in Vietnam is already well progressed and is expected shortly and a further ongoing distribution agreement for additional larger orders of VIRALEZE™ in Vietnam is currently being finalised for subsequent orders and ongoing supply. Starpharma is also in advanced discussions with potential commercial partners elsewhere in Europe, Asia, India, and other regions.
VIRALEZE™ antiviral nasal spray is also expected to be launched in Italian pharmacies next month following a sales and distribution agreement with ADMENTA Italia Group, a leading pharmaceutical retail and wholesale distribution company in Italy. The arrangements are exclusive for retail pharmacies in Italy.
VIRALEZE™ demonstrated a very high level of protection against SARS-CoV-2, in a rigorous challenge (animal) model reducing viral load by >99.9% (vs. saline control), and significantly reducing levels of pro-inflammatory cytokines.
VIRALEZE™ featured in a several leading international journals. Results of the VIRALEZE™ animal study were published in a special issue of the international peer-reviewed journal, Viruses, titled, Medical Interventions for Treatment and Prevention of SARS-CoV-2 Infections. VIRALEZE™ was also featured in the October issue of
Nature Biotechnology, titled, Nanotechnology offers alternative ways to fight COVID-19 pandemic with antivirals.
Starpharma continues to work closely with the MHRA to address their requests and make the necessary changes in relation to promotional claims for VIRALEZE™ in packaging and promotional materials. Returned UK stock has been undergoing repacking for sale, incorporating a longer shelf-life as additional stability data are now available.
A number of other regulatory submissions for VIRALEZE™ in further countries and regions have also been made, including in Vietnam where registration is expected shortly. The review by the TGA of an application for registration in Australia is ongoing. Starpharma continues discussions with a number of State and Federal Government Department representatives, parliamentarians and COVID public health management bodies.
AstraZeneca continues to recruit patients and open new trial sites in its global, phase 1/2 trial for DEP® AZD0466 in advanced haematological malignancies. The phase 1/2 trial design is aimed at seamless transition to phase 2, to facilitate rapid development and marketing approval.
AstraZeneca will present AZD0466, their first DEP® oncology product, in a poster presentation at the 63rd American Society of Hematology (ASH) Annual Meeting in December 2021. The ASH Annual Meeting is the world's premier event in malignant and non-malignant hematology.
AZD0466 studies were published in Nature, with AZD0466 shown to be as effective as standard-of-care chemotherapy (Cisplatin) at inhibiting tumour growth in a human mesothelioma model, when used alone, and even more effective when used in combination. AZD0466 also demonstrated significantly reduced thrombocytopenia compared to the non-dendrimer version of AZD0466 (AZD4320). Thrombocytopenia is a common dose limiting toxicity of this class of anti-cancer compounds (Bcl-xL).
In addition to its programs with AstraZeneca, Starpharma is also progressing its partnered programs, including its Antibody Drug Conjugates (ADC) programs with Merck & Co Inc., DEP® anti-infective program with Chase Sun and other programs with undisclosed DEP® Additionally, further partnered DEP® programs are at an advanced stage of negotiation with other leading pharmaceutical companies, including in the area of ADCs and radiopharmaceuticals.
DEP® irinotecan clinical trial continues to progress well, with 60 patients now recruited, and multiple patients exhibiting encouraging efficacy signals, including impressive and prolonged tumour shrinkage and reductions in tumour marker levels for multiple tumour types, including colorectal, breast, ovarian, pancreatic, lung and oesophageal cancer.
DEP® docetaxel clinical program - a total of 64 patients have been recruited across the DEP® docetaxel clinical program (monotherapy and combination arms). The program continues to progress well with encouraging efficacy signals observed including prolonged stable disease and significant tumour shrinkage in heavily pre-treated patients in tumours including lung, pancreatic, oesophageal, cholangiocarcinoma and gastric cancers.
DEP® cabazitaxel clinical trial continues to progress well, with 47 patients now recruited and multiple patients exhibiting efficacy signals in its major indication, prostate cancer, including: radiological responses, significant reductions in prostate-specific antigen (PSA) and lack of new bone metastases. In addition, efficacy signals of prolonged and significant tumour shrinkage and/or reductions in tumour markers have also been seen following treatment with DEP® cabazitaxel in heavily pre-treated patients with gastro-oesophageal, ovarian, cholangiocarcinoma, lung, thymic and head and neck cancers.
DEP® cabazitaxel: US Patent and Trademark Office granted a new 'composition of matter' patent. It specifically covers a DEP® dendrimer conjugated to multiple cabazitaxel drug molecules via a particular releasable linker, with a patent term to 2039 and the potential for a further 5 year extension.
Starpharma also continues to advance a number of further DEP® candidates toward the clinic, including DEP® gemcitabine, with key preclinical work progressing well to facilitate its entry into a phase 1/2 trial. The development of multiple other preclinical DEP® candidates is continuing, including several in the area of radiopharmaceuticals and antibody drug conjugates (ADCs).
Starpharma continues to undertake discussions with potential partners interested in licensing the company's internal clinical and preclinical DEP® products including Starpharma's internal DEP® radiopharmaceutical candidates and DEP®
Starpharma was invited to present its DEP® technology at leading industry conference, Partnership Opportunities in Drug Delivery conference on 28 October 2021.
Starpharma continues to support a range of Mundipharma and Aspen marketing activities. In parallel, the teams continue to progress regulatory activities for VivaGel® BV in a range of countries. VivaGel® BV is currently registered in more than 45 countries. A number of new marketing materials are currently being finalised by Mundipharma and Starpharma for VivaGel® BV for use in Europe and elsewhere, and these include various outputs of advisory committee meetings attended by key opinion leaders in Europe and UK. The product continues to attract very positive customer reviews and feedback from clinicians.
Dr Jackie Fairley, Starpharma CEO, commented: "We are excited to see VIRALEZE™ launched in pharmacies and retail outlets in Italy and Vietnam soon. The overwhelming feedback from our distribution partners confirms the significant need for a product like VIRALEZE™ in addition to vaccines, and particularly for countries where vaccination rates are low. We continue to progress negotiations for multiple other supply and distribution arrangements in further countries and regions, while we undertake international regulatory activities to expedite launch wherever possible. We look forward to announcing these commercial partnerships as they come on board."
Dr Fairley added, "In addition, Starpharma continued to progress its three clinical stage DEP® assets, with a number of new and impressive tumour responses. Our partnered DEP® programs, including those with AstraZeneca, Merck and Chase Sun, are going well and we are really excited to see AZD0466 being presented by AstraZeneca at the ASH meeting in December. We continue to see strong commercial interest in our internal DEP® portfolio, including DEP® ADCs and DEP® radiopharmaceuticals, and we continue to advance commercial discussions for these products."
The closing cash balance as at 30 September 2021 was $53.4 million. Net operating cash outflows of $7.0 million for the quarter includes significant investment in R&D ($2.9 million) and product manufacturing and operating expenses ($1.1 million), reflecting investment in multiple phase 2 DEP® clinical programs, further DEP® candidates, such as DEP® gemcitabine, DEP® ADC and DEP® radiopharmaceutical products, and product manufacture of VIRALEZE™. Receipts from customers and grants in the quarter totalled $0.8 million, with $0.7 million outflow for product returned to Starpharma from LloydsPharmacy. This product is currently undergoing repackaging for sale. Staffing costs of $2.0 million, include non-executive and executive directors' fees of $233,000. Administration and corporate costs of $1.2 million reflect the traditionally higher amounts in the first quarter due to expenses insurance, and ASX and audit fees.
Download ASX Announcement: Quarterly Cashflow and Activity Report (pdf, 521kb)
This contains certain forward-looking statements.
---