Apr 27, 2021
Quarterly Cashflow and Activities Report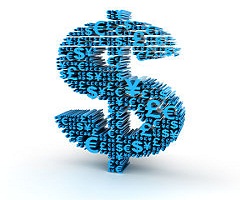 Starpharma (ASX: SPL, OTCQX: SPHRY) today released its Appendix 4C – Quarterly Cashflow Report for the period ended 31 March 2021.
Starpharma's cash balance as at 31 March 2021 was $64.3 million.
Net operating cash outflows for the quarter were $5.8 million, including significant investment in DEP®/VIRALEZE™ clinical trials and product manufacture of VIRALEZE™, and launch-related items, e.g., EU taxation costs (expected to be refundable). Expenditure during the quarter also includes costs associated with VIRALEZE™ registration, further antiviral testing and the small safety study undertaken to support commercialisation activities, as well as expenditure on Starpharma's three phase 2 clinical programs – for DEP® docetaxel, DEP® cabazitaxel and DEP® irinotecan.
Key recent activities and events:
Starpharma announced a new Research Agreement with leading global pharma company Merck utilising Starpharma's proprietary DEP® technology for dendrimer-based ADCs. Starpharma's DEP® partner, Merck, is ranked 4th globally by total sales revenue and is a recognised leader in oncology.
AstraZeneca advised a significant expansion of its clinical program for DEP® AZD0466, to include a multi-centre global phase 1 study with a focus on haematological tumours. The clinical expansion facilitates patient recruitment and is aimed at rapid development and approval of AZD0466.
On 25 March Starpharma signed an exclusive commercial arrangement for VIRALEZE™ with LloydsPharmacy/McKesson UK, one of the largest pharmacy groups in the UK with around 1,400 LloydsPharmacy stores across the UK and servicing a further 14,000 independent UK pharmacies.
On 29 March, VIRALEZE™ was launched in the UK by LloydsPharmacy, initially online and in its first week was the fastest selling product on record on LloydsPharmacy.com. Whilst it is not expected that this rate of sales will necessarily be maintained, both Starpharma and LloydsPharmacy have been very pleased with the launch of the product. VIRALEZE™ has been well received by UK consumers, and the product is now also available at LloydsPharmacy outlets in-store.
To date, Starpharma has invoiced LloydsPharmacy $1.2 million, for the launch supply of VIRALEZE™ in the UK, with further orders to be filled between now and the end of FY21.
Starpharma has been progressing arrangements to facilitate the launch of VIRALEZE™ in other parts of Europe in the coming weeks via viraleze.co, as well as commercial discussions with pharmacy groups.
As outbreaks of COVID-19 continue around the world, commercial interest in VIRALEZE™ remains strong and discussions for distribution of the product in a number of markets actively continue in parallel. Starpharma is also engaged in discussions with organisations, including various sporting teams which have expressed interest in the product.
Starpharma is leveraging the European registration of VIRALEZE™ to expedite further marketing approvals for the product as soon as practicable in other countries, including Australia.
Dosing was completed in the VIRALEZE™ double-blinded, placebo-controlled safety study, which was undertaken to support commercialisation activities. The study involved 40 healthy volunteers, using VIRALEZE™ or placebo 4 times a day for 14 consecutive days. All participants have now completed the study. Whilst the data is not yet unblinded, both VIRALEZE™ and the placebo nasal spray were extremely well tolerated by all participants.
Further antiviral testing of SPL7013 (VIRALEZE™ active) at the Scripps Research Institute has confirmed it is active in two additional pandemic coronaviruses - severe acute respiratory syndrome coronavirus (SARS-CoV) or "SARS" and Middle East respiratory syndrome coronavirus (MERS‑CoV) or "MERS". SPL7013's broad-spectrum antiviral activity is a compelling feature for the role of VIRALEZE™ today and further testing is underway in multiple COVID strains.
DEP® irinotecan phase 2 trial continues to progress well, with more than 40 patients now recruited. Encouraging efficacy signals observed include prolonged stable disease, impressive tumour shrinkage and reductions in tumour marker levels for a number of tumour types, including breast, colorectal, ovarian, pancreatic, lung and oesophageal cancer. A patient with heavily pre-treated metastatic ovarian cancer experienced a 98% reduction of tumour marker (CA-125) following 7 cycles of DEP® irinotecan, and follow up scans showed a complete disappearance of her ovarian target tumour.
DEP® docetaxel clinical trials continue to progress well, with more than 40 patients now recruited and encouraging efficacy signals observed, including prolonged stable disease and tumour shrinkage in patients with pancreatic, oesophageal, and gastric cancer. These impressive tumour responses include stable disease for up to 40 weeks and significant tumour shrinkage in a heavily pre-treated oesophageal cancer patient, maintained for more than 28 weeks. In addition to the monotherapy of DEP® docetaxel, Starpharma is also recruiting into a study combining DEP® docetaxel with gemcitabine. This study follows compelling data for this combination in pre-clinical human pancreatic cancer models.
DEP® cabazitaxel phase 2 trial continues to progress well, with more than 35 patients now recruited. Encouraging efficacy signals have been observed, including stable disease, significant target tumour shrinkage and substantial tumour marker reductions (e.g., PSA), in cancers including prostate, ovarian, lung, gastro-oesophageal, head and neck and other cancers. These impressive tumour responses include significant tumour shrinkage including in prostate and ovarian cancer, in patients who have failed multiple other lines of cancer treatment.
Starpharma's second radiopharmaceutical candidate, DEP® HER2-lutetium outperformed in human breast cancer model - achieving complete tumour regression, outperforming Herceptin® (trastuzumab) labelled with lutetium, in a human breast cancer model (BT474).
Further DEP® candidates are being progressed toward the clinic, including DEP®
Starpharma is engaged in active discussions with further partners in relation to DEP® The Company's disclosed/undisclosed partnered programs continued to progress, including with AstraZeneca, Merck and Chase Sun. Following the Merck ADC partnership, Starpharma has also initiated a number of new ADC discussions.
Mundipharma has continued its rollout of VivaGel® BV with the launch of Betadine™ BV Gel in South Africa in March 2021. The Starpharma and Mundipharma teams continue to work together on expanding the breadth of regulatory submissions for VivaGel® BV, which has now been approved in more than 45 countries. Further regulatory submissions are underway to support additional launches of VivaGel® BV in Mundipharma's territories.
Dr Jackie Fairley, Starpharma CEO, commented: "It has been an important quarter for Starpharma, with multiple value-adding milestones achieved in the DEP® portfolio, in addition to the commercialisation and launch of VIRALEZE™. Starpharma signed with leading global pharma company Merck, in the cutting-edge area of ADCs. We were also delighted that AstraZeneca is significantly expanding its clinical program for AZD0466 globally to support rapid development and approval of this product".
Dr Fairley added, "Alongside these partnered DEP® programs, we also progressed our internal DEP® assets, including our three clinical stage assets which continued to recruit further patients and report impressive tumour responses, in heavily pre-treated patients who have limited options".
"Starpharma was excited to launch VIRALEZE™ in the UK in March, ahead of our original schedule. We were pleased to partner with Lloyds/McKesson to bring this important product to consumers in the UK. We are rapidly advancing the launch of VIRALEZE™ in other parts of Europe and look forward to pursuing registrations in further countries and regions".
The closing cash balance as at 31 March 2021 was $64.3 million. Net operating cash outflows of $5.8 million for the quarter includes significant investment in R&D ($4.3 million) and product manufacturing and operating expenses, this reflects investment in multiple phase 2 DEP® clinical programs and manufacture of VIRALEZE™. Receipts from customers and grants in the quarter totalled $0.6 million. Staffing levels remained stable with quarterly staff costs of $1.6 million, including non-executive and executive directors' fees of $233,000.
Download ASX Announcement: Quarterly Cashflow and Activity Report (pdf, 428kb)
This contains certain forward-looking statements.
---