Oct 21, 2020
Starpharma receives $5.7M R&D tax incentive refund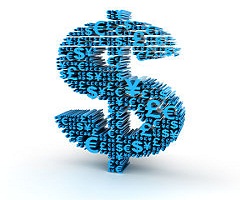 Melbourne, Australia; 21 October 2020: Starpharma (ASX: SPL, OTCQX: SPHRY) today announced that it has received a $5.7M R&D tax incentive refund which relates to the costs of research and development during the 2020 Financial Year. The refund is in respect of eligible R&D activities across Starpharma's portfolio, including for COVID-19, DEP® and VivaGel® programs.
The R&D tax incentive is an Australian Federal Government program which provides companies with a tax offset for eligible R&D activities.
Commenting on the refund, Starpharma CEO Dr Jackie Fairley said:
"The Government's continued investment in research and innovation is critically important to maintaining a strong local industry and has enabled Australian organisations like Starpharma to respond rapidly to COVID-19. The pandemic highlights the importance of retaining a local R&D capability and a strong Australian biotechnology and pharmaceutical industry. Local companies have played a critical role in developing important global products underscoring the need for Government to continue investing in the sector. In addition to the important contribution to health outcomes, the industry also provides significant economic growth and employment opportunities in Australia."
"Starpharma's novel antiviral COVID-19 nasal spray is a truly Australian innovation which has the potential to have global impact and to complement other prevention strategies such as vaccines, which have an uncertain timeframe. The R&D tax incentive will also continue to support the further development of our DEP® pipeline and the VivaGel® portfolio, as well as supporting important research collaborations with Australian research institutions", added Dr Fairley.
Download ASX Announcement: Starpharma receives $5.7M R&D tax incentive refund (pdf, 52kb)
This contains certain forward-looking statements.
---