Feb 22, 2018
Starpharma receives $3.7M R&D tax incentive refund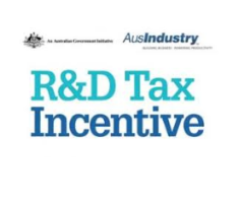 Melbourne, Australia; 22 February 2018: Starpharma (ASX: SPL, OTCQX: SPHRY) today announced that it has received a $3.7M R&D tax incentive refund associated with FY17 expenditures. The refund relates to eligible R&D expenditure across Starpharma's portfolio, including VivaGel® and DEP® programs.
The R&D tax incentive is a flagship program in the Australian Government's innovation agenda. The program encourages companies like Starpharma to engage in R&D activities to develop world-class technology with the potential to significantly benefit global health outcomes.
Commenting on the refund, Starpharma CEO Dr Jackie Fairley said: "Starpharma is highly supportive of the R&D tax incentive program and we believe that it has been a significant driver of innovation in Australia and has assisted Starpharma to advance its dendrimer technology into late-stage and commercial products. The refund enables the Company to further build its portfolio, including clinical stage products - DEP® docetaxel and DEP® cabazitaxel."
Download ASX Announcement: Starpharma receives $3.7M R&D tax incentive refund (pdf file, 126kb)
This contains certain forward-looking statements.
---