Mar 04, 2016
Starpharma licences VivaGel® BV to Aspen for ANZ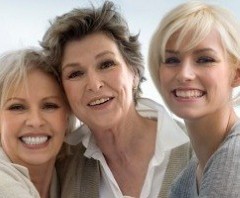 Melbourne, Australia; Starpharma (ASX: SPL, OTCQX: SPHRY) today announced the signing of a License and Supply Agreement with Aspen Pharmacare Australia Pty Ltd for the sales and marketing of VivaGel® BV in Australia and New Zealand (ANZ).
VivaGel® BV has already been approved for marketing in the European Union as a 7-day therapy for the topical treatment and rapid relief of bacterial vaginosis (BV) including its symptoms and is currently under review in Australia by the Therapeutic Goods Administration (TGA) according to the applicable Australia-EU Mutual Recognition Agreement (MRA). Plans for a regulatory submission in New Zealand are also underway.
Under the License Agreement, Aspen is responsible for all marketing, promotion and local distribution of the product to clinicians and pharmacies, with a product launch targeted for 2016. Starpharma maintains manufacturing rights to VivaGel® BV and commercialisation rights in all other territories of the world, many of which are the subject of active negotiations. Starpharma will supply Aspen with VivaGel® BV and will receive royalties on net sales. The commercial terms of the agreement remain confidential.
Starpharma's CEO, Dr Jackie Fairley, stated: "We believe Aspen is an ideal sales and marketing partner for VivaGel® BV in the Australian and New Zealand markets as they have a proven track record of successfully marketing products in the women's healthcare segment . BV is the world's most common vaginal infection and a significant unmet medical need. We are pleased VivaGel® BV, an Australian innovation, will give BV sufferers a new option for management, where few effective alternatives exist."
About Bacterial Vaginosis (BV)
BV is the most common vaginal infection worldwide and the most common cause of abnormal discharge and unpleasant odour in women. BV is associated with an increased risk of pre-term births, miscarriage, and transmission and acquisition of sexually transmitted infections (STIs), including genital herpes and HIV/AIDS. BV is the result of a major imbalance in the types and numbers of bacteria in the vagina resulting in a characteristic odour and discharge.
ABOUT ASPEN PHARMACARE AUSTRALIA PTY LTD
Aspen Pharmacare Australia Pty Ltd is a subsidiary of Aspen Pharmacare Holdings Ltd, the largest pharmaceutical company listed on the South African stock exchange, the JSE Limited. Aspen is a global supplier of branded and generic pharmaceutical products as well as infant milk nutritionals and consumer healthcare products in selected territories. The Aspen group has 26 manufacturing facilities at 18 sites on 6 continents and more than 10 000 employees. With its extensive basket of products that provide treatment for a broad spectrum of acute and chronic conditions experienced throughout all stages of life, Aspen continues to increase the number of lives benefiting from its products, reaching more than 150 countries across the world.
Download ASX Announcement: Starpharma licences VivaGel BV to Aspen for ANZ ( pdf file, 171kb)
This contains certain forward-looking statements.
---