Dec 02, 2015
Second DEP™ candidate selected by AstraZeneca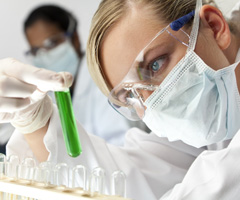 Melbourne, Australia; Starpharma Holdings Ltd (ASX: SPL, OTCQX: SPHRY) today announced that AstraZeneca has selected a second DEP™ candidate and Starpharma will now commence a new DEP™ project incorporating the second proprietary AstraZeneca oncology molecule.
The development of this new DEP™ candidate will be conducted under the recently signed multi-product license agreement between Starpharma and AstraZeneca. Under the agreement Starpharma has granted access for the use of its DEP™ drug delivery platform in the development and commercialisation of AstraZeneca compounds against a specific drug target. AstraZeneca will fund the joint program.
"Our ongoing collaboration with AstraZeneca is a very positive one and we look forward to commencing work on the second DEP™ product", said Dr Jackie Fairley, Chief Executive Officer of Starpharma.
Starpharma uses its DEP™ technology to improve the performance of pharmaceuticals. Dendrimer-enhanced versions of selected drugs have been found to be superior to the unmodified drugs in pre-clinical studies, often having improved efficacy and fewer side effects or toxicities, such as Starpharma's drug DEP™ docetaxel which is currently in Phase 1 clinical studies.
Download ASX Announcement: Second DEP candidate selected by AstraZeneca (pdf file, 79kb)
This contains certain forward-looking statements.
---