Jul 14, 2014
FDA Grants SPA Agreement for Phase 3 Recurrent BV Trial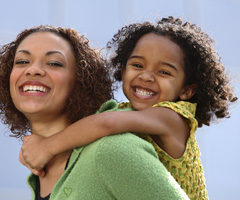 Melbourne, Australia: Starpharma Holdings Ltd (ASX:SPL,OTCQX:SPHRY) today announced that the US Food and Drug Administration (FDA) has granted Special Protocol Assessment (SPA) agreement on the design and planned analyses of the phase 3 clinical studies of the VivaGel® bacterial vaginosis(BV) product for the prevention of recurrent BV.
The favourable SPA outcome provides a binding agreement from the FDA that thephase 3 clinical study design, endpoints, statistical analyses and other aspects of the planned studies adequately address objectives in support of a US regulatorysubmission for approval of the product.
The granting of SPA agreement by the FDA follows the earlier agreement of theEuropean Medicines Agency (EMA) on the design of the phase 3 studies. Starpharma will now commence its two pivotal phase 3 clinical trials of VivaGel® for the prevention of recurrent BV at sites in North America, Europe and Asia.
The two phase 3, double-blind, randomised, placebo-controlled trials will be identical in design and will compare the rate of BV recurrence in women using VivaGel® to the rate of recurrence in women using a placebo gel during a 16 week treatment period. Approximately 600 women will be recruited into each study.
Starpharma Chief Executive Officer, Dr Jackie Fairley, said: "Receiving agreement on the SPA is an important and very positive development as it effectively eliminates the US regulatory risk associated with clinical development, by specifying upfront the FDA's agreed trial design. This significantly reduces overall development risk for VivaGel®. SPA agreement from the FDA is protected by US law and gives Starpharma certainty and confidence that the studies will support a regulatory submission for the approval of VivaGel® for the prevention of recurrent BV in the US."
VivaGel® (SPL7013, astodrimer sodium) is a non-antibiotic agent formulated as a vaginally applied gel for prevention of BV recurrence. It is also being developed for the management of BV symptoms, which include unpleasant vaginal odour and discharge, and regulatory submissions to support the symptomatic relief indication are also planned for 2HCY14.
There are no approved products for the prevention of recurrent BV and so VivaGel® will be a world-first therapy for this troublesome condition. Bacterial vaginosis affects around 1 in 3 women and recurs in approximately 50 per cent of women within 12 months.
In the previous exploratory phase 2 clinical trial, more than 80 per cent of women receiving 1% VivaGel® remained BV-free at 16 weeks and the product also provided protection against the occurrence of BV symptoms. Formal market research with both patients and clinicians and from Key Opinion Leaders strongly supports the demand for a product such as VivaGel® in the management of BV.
About BV
Bacterial vaginosis is the most common cause of vaginal infection for women of childbearing age affecting around 30% of women in the US. It is a highly recurrent condition with 50-60% of sufferers having it recurrently. Bacterial vaginosis is caused by an imbalance of naturally occurring bacterial flora (the usual bacteria found in awoman's vagina). Smoking and the use of some hygiene products are linked to a higher risk of developing BV.
BV results in unpleasant and embarrassing symptoms such as odour and vaginal discharge. It has been linked to still birth, pregnancy complications, pelvic inflammatory disease, and lower rates of fertility. It also is associated with increased susceptibility of women to HIV and other STIs, and an increased risk of transmission of HIV from women to men.
Download ASX Announcement: FDA Grants SPA Agreement for Phase 3 Recurrent BV Trial (pdf file, 95kb)
This contains certain forward-looking statements.
---